Archive for September 2012
In recent times we have all heard the phrase "internet marketing" at one time or another. Why is Internet marketing so important and what does it include. Back in the early 90's internet marketing was very limited to the two first pay per click search engines Go to and Find what as well as the advent of banner ads. Over the years we have seen a numerous forms of internet marketing surface from e-mail and RSS to video and mobile platform advertising.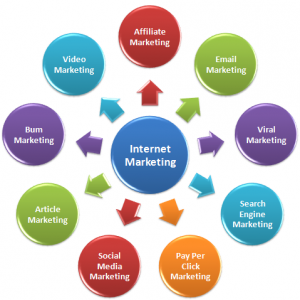 Through all the changes that have occurred the methods of pricing have remained the same or very close with small variations. Originally advertisers were charged on a pay per click, or a cost per thousand impressions. As the banner space became saturated a new model appeared called CPA or pay-per-action. This model insured the greatest control and accountability for the advertisers dollars since they could match sales directly against the individual payouts for each action that customer took. This could be either a sale or request for more information to even a phone call which some affiliates can track.
Affiliate marketing is when you as the advertiser reach out to the literally hundreds of affiliate networks out there such as Commission Junction or Link Share. Here is a Top Affiliate Companies for you to review. Basically you and the affiliate network will agree on a bounty or a price for each action that takes place on your site. So if you are selling widgets and you are willing to give a commission of say $5.00 to each widget then your CPA would be $5.00. The affiliates would ask you for the necessary banner ads and text that would be used for the program and you would want to provide them a tracking URL to monitor the activity. If you don't have tracking software, give us a call and we can provide you one for a very low monthly fee. Search engine marketing can really be broken down into to areas SEO or organic and PPC or pay per click search marketing. Organic is much more sophisticated and requires consistent monitoring of how your website is being reviewed by the search engines and then making the necessary changes to the code or content in those pages. Another item to consider is the off page efforts of your site. These relate to the number of postings to forums blogs, social media outlets as well as how much you focus on a link program.
The fastest way to start getting quality traffic to your website is by using Pay Per Click Ads. Two of the most popular PPC (Pay-Per-Click) search engines are Google Ad words http://www.google.com, and https://adcenter.microsoft.com. Here is how it works: You bid on specific keywords or key-phrases to have your ad appear as the very top of the search results page when people search for that specific keyword. Take for example, when a person searches for "cars" If the person sees your ad and they click on it you are charged by your bid amount. You may bid very high to get listed at the top of the search # result, but your competitor could then bid a few cents more and move ahead of you. Bids for the top positions vary from pennies to a several dollars, but most PPC search engines have keyword suggestion tools to help you find keywords and their search results to suit your budget. You must be careful, though, to bid within your means! PPC's are all about conversion rates. For example, if you bid $2.00 per click and get 10 clicks and one mortgage lead from those 10 clicks, this means you paid $20.00 for that lead and have a 10% conversion. Google analytics is a great tool to track your performance with your Google pay-per-click account you can get so granular that it will track what keywords were used that resulted in the sale. That intelligence may assist you developing a broader internet marketing presence and take less risk as you know the types of customers that are converting on your offer.